Home
›
For accounting professionals
›
General accounting discussion
Current updates regarding coronavirus (Covid-19) and the precautions AAT are taking will be continually updated on the below page.
Please check
this link
for the latest updates:
We hope you are all safe and well and if you need us we will be here. 💚
The love for HMRC...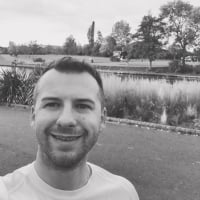 burg
Experienced Mentor
Gloucester
Moderator, FMAAT, AAT Licensed Accountant
Posts: 1,440
I made an error and mistake claim for a 2007 return back in March as a took on a new client that had failed to claim capital allowances. HMRC have been extremely slow in responding. I called to chase about a month ago and they stated 'As it contains capital allowances it has been allocated to a senior officer to review and they shall write in the next 30 days'

Ok I thought. Anyway recently received the letter that states 'Error or Mistake claims were withdrawn as of 1 April 2010 and replaced by Overpayment Relief. Can I please write back stating that I now wish to make a claim on behalf of the client for Overpayment Relief under Schedule 1AB TMA 1970'

So due to their delay my wording needs to change.

So the months of delay in them dealing with it, they did nothing!

Don't you just love them!
Regards,

Burg