Block of fees - putting the feelers out..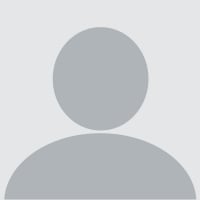 Given the recent thread on purchasing a block of fees, now may be a good time to mention my plans for the next 6 months or so..

A little history..

18 months ago I sold 2/3rds of my practice as a block of fees to an ACCA guy wanting to set up on his own. We run our practices completely separately but still share premises costs, staff costs and IT costs. Being in the same office also stops us going stir crazy, makes it dead easy to cover each other if we go away on holiday and allows us to bounce ideas and get advice from each other. It is a scenario that has worked out very well for the both of us and one I will be looking to repeat.

Since that time I have built up my client numbers to a similar level to what they were pre-sale. Therefore, in around 6 months time, I will be in a position to sell a smaller block of fees of around £25k to £35k for someone wishing to set up in a similar way.

The block will be made up entirely of sole-traders, all creative sector, average fee £480+ per annum (no bookkeeping), all pay in advance via monthly direct debit, only A and B clients (we ditch all Cs and Ds), paperless office system and all software will be set up ready for you to start running.

The practice is based in Worcester Park, Surrey and you will be required to operate from there for at least 12 months after which you can move to wherever you like.

If this scenario is likely to be of interest to anyone here then please let me know.

If anyone has any further questions about this opportunity, or how the previous sale was structured, then I am very happy to discuss both openly here to highlight any pros and cons.

Thanks,

Dean.
Comments