Charge for work appropriate?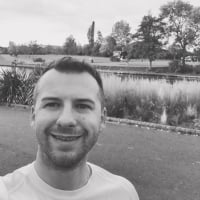 burg
Moderator, FMAAT, AAT Licensed Accountant
Posts: 1,441
Hi all.

I'm sure I'm right on my dealing with this scenario but wanted some clarification.

Background

Small limited company client income £6k profit £1k max 150 transactions all via bank account.
Director has rental portfolio but we do not act.
Fee charged £350 so fair in my opinion.

We prepared Oct 09 accounts in Jul 10 when client approached us.

Then prepared management accounts for mortgage purposes in Oct which dealt with 90% of the accounts work for final year end accounts. Would just need a few bank transactions from end of Oct plus some adjusting journals for use of home, dep'n etc.

Been chasing client ever since and has now informed us he wants to do them himself.

I am happy for him to leave as he has been difficult getting info from.

I have raised an invoice for £150 in respect of work carried out on the basis that at c45% of last years fee it is equivalent to work carried out (i.e. final accounts work and tax work plus a meeting / conversation with the client is about 50% ish of the remaining work ).

Client is claiming an unfair fee on the basis I agreed to do his personal ITR which he ended up doing. LOE states he would deal with it. We did offer to do it for an additional fee if he so wished. Plus on the basis that little work has been carried out.

I have indicated I will provide him with 2009 working papers and tax comps after payment.

Accounts for CH and tax payment due 31 Jul.

So questions are:-

Do you think I am right on my time split of c45% done so far

Would you do anything any different?

How far would you take it over £150?

I have stated I will do the accounts and tax comp for £400 up front but I would disengage straight after.

I think the charge is fair and if he wants the info he will pay up. He doesn't have long to do them plus I don't know if you can file iXBRL without software? Don't think he could do a full set of accounts though. Still not my problem.
Regards,

Burg
Comments