Cash balances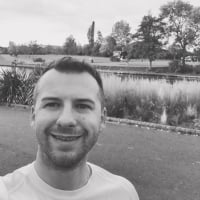 burg
Moderator, FMAAT, AAT Licensed Accountant
Posts: 1,441
I've got my thoughts on what I need to do with the following but wanted some additional input.

Company with 31 Dec year end.

Suddenly in October c£10k disappears from their bank account. After lost of digging it appears this happened to lots of people with connections with Dubai after this bank changed policy. Arguments with the bank led to the return of c£7k but with a few days to the year end a letter informing them to remove all funds from all bank accounts within 7 days. c£25k was therefore moved to another account they hold but in another company name.

This money was returned shortly after the year end when a new bank account was opened.

I have two lines of thought.

1. the company no longer has the money in its possession but it is the companies money so record it as a sundry debtor.
2. As the situation was out of the ordinary and it was the quick simple fix record it as cash in hand.

I'm more with option 1 but would like to hear others thoughts.

Second question is what to do with the c£3k not accounted for?

The bank have stated they have kept it to cover legal fees. Initial steps involving a solicitor has shown that it will probably cost £10k or so to pursue so the directors have decided to write it off. However rather than just loosing it as it is potentially for legal fees can it be recorded as so?

I know it's a rather bizarre situation but I'm 99% certain that there is no wrong doing by the client just very odd behaviour by the bank.
Regards,

Burg
Comments