Rare Job Opportunity: Trainee Accountant in Practice (SW London/N.Surrey)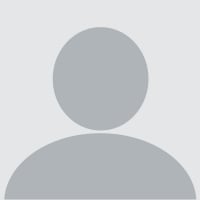 £10,000 - £14,000 per annum + full study support
Likely to be suitable for a school leaver, college leaver, someone part-way through their AAT studies or anyone else who wants to start from the bottom and learn the industry inside out.
I run a small firm of accountants specialising in helping businesses operating in the creative sector. Our client base is largely made up of people in design, media and TV. One of the key members of our team is moving on to pastures new and I am looking for someone willing to start from the bottom and
learn every aspect of accountancy and taxation
for small businesses.
I am offering a
full training and development package
which will be a combination of support towards professional qualifications, technical training and other transferable business skills. You will learn all aspects of general practice accountancy such as:
•
Preparation of accounts
- sole trader, partnership and small limited companies accounts using VT Final Accounts. Preparation of various working papers and maintenance of client files.
•
VAT
- preparation of client quarterly VAT Returns using a variety of schemes (Flat Rate, Cash Accounting and Annual Accounting).
•
Payroll
– Collating necessary data from clients and ensuring payroll is processed accurately and on time.
•
Personal Taxation
- assistance with and completion of Tax Returns.
•
Corporation Taxation
- assistance with and completion of CT Returns.
• General administration – scanning, shredding and maintaining our paperless office.
• Client correspondence - both written and oral.
• Telephone calls - taking and passing on clear messages.
• Marketing – assistance and involvement at various levels with marketing initiatives.
All candidates must have an
excellent grasp of both written and spoken English
. There will be client contact from the outset so it is important that candidates can communicate in a clear and confident manner.
Attention to detail is crucial
.
This is a trainee position so
no prior experience
of working in an accountancy practice is necessary. I am looking for the right person, not the right CV.
If you, or anyone you know, would be interested in this opportunity then
please email your CV
and covering letter to me, Dean Shepherd at
[email protected]
. (Please do not use the forum messaging system to respond)
I am looking to find the right person within a very short timescale so
you must submit your CV to me by Friday 18th September 2013
.
Please also note that we are a firm of Chartered Tax Advisers, not Chartered Accountants so this position cannot evolve into an ICAEW or ACCA training contract but we can support you through the AAT/ATT/CTA route.
Comments