PRIVATE TUTOR AAT/ ACCA / ACCOUNTANCY UNDERGRADUATE/ WITH WORK EXPERIENCE
Irfan
Registered
Posts: 19
New contributor 🐸
PRIVATE TUTOR AAT/ ACCA / ACCOUNTANCY UNDERGRADUATE/ WITH WORK EXPERIENCE

I am a professional qualified accountant with over 10 years industry experience. Having worked for various top independent accountancy firms throughout my career i decided to setup in practice myself since 2012. I have quantification ranging from BA (Hons) in Accountancy to , AAT (member in practice ) and ACCA.

I have assisted and coached many trainees over the course of my career to date. I stared offering one to one private tuition a few years ago as i was approached and recommended by many of my previous trainees.

I offer tuition in the following areas

1) AAT
2) ACCA
3) GCSE Accountancy
4) University - Undergraduate Accountancy , Fiance etc

I offer a very proactive approach to learning and always offer the tuition to a very high standard.

I also assist with interview techniques, CV writing, and Coursework. ( I have been employing staff in the accountancy profession for over 7 years and i can provide an insight in to what employers really require).


I can assist with particular areas of study that students require or draw up a study plan to assist you through year learning to fall in line with your curriculum.

I offer tuition from my office in the Jewelery Quarter (Hockley) Birmingham and also do travel.

As i also run my own accountancy practice i offer real working experience to assist you either reach full membership or to gain experience while studying. This can range from a one day a week to one day a month depending on what you are studying. This is only available once you have taken a certain set of hours tuition from me.

I do also offer a tailored full work experience package to help those looking to train or looking for experience to sign off for full membership. The costs of this can be discussed. Please get in touch if you re interested.

Costs per hour will range between £20- £30 Per hour depending on your level of study.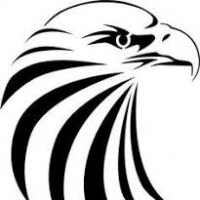 Comments