Home
›
For AAT student members
›
General AAT student discussion
Current updates regarding coronavirus (Covid-19) and the precautions AAT are taking will be continually updated on the below page.
Please check
this link
for the latest updates:
We hope you are all safe and well and if you need us we will be here. 💚
L4 Budgeting 2013 Question
PolarisDyas
Registered
Posts: 24
I got this question wrong and I can't figure out why. The original question asked to fill the entire bottom row and also the top right box. I tried applying some seasonal variation but at a loss. (I think I'm having a blonde moment lol)
I did the 2016 exam and got this one correct.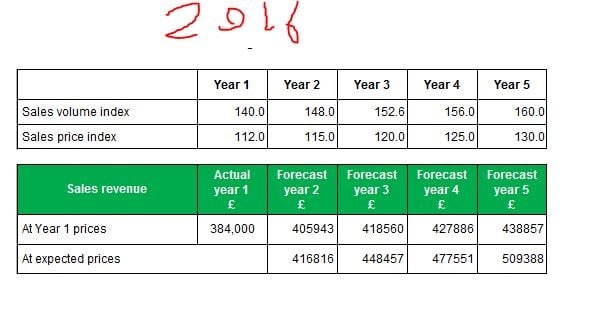 Can you tell me how to get 12200, 12300, 12400, 12500 and 14891?
Thanks