Home
›
For accounting professionals
›
Tax
Current updates regarding coronavirus (Covid-19) and the precautions AAT are taking will be continually updated on the below page.
Please check
this link
for the latest updates:
We hope you are all safe and well and if you need us we will be here. 💚
Social Investment Tax Relief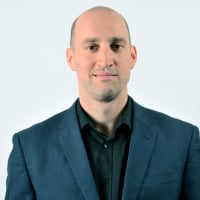 PhilHallAAT
Registered, Moderator, Staff
Posts: 46
Social Investment Tax Relief (SITR) encourages individuals to support social enterprises and helps them access new sources of finance.
Those who make an eligible investment of up to £1.5m can deduct 30% of the cost from their income tax liability, either for the tax year in which the investment is made or the previous tax year.
The investment must be held for a minimum period of 3 years to benefit from the relief.
There is very little awareness or understanding of the little used relief and the Government has just finished consulting on whether or not to keep it.
To find out more about how you and/or your clients might benefit from SITR, you can
read a July 2019 AAT Comment article about the relief here: