Home
›
For accounting professionals
›
VAT
Current updates regarding coronavirus (Covid-19) and the precautions AAT are taking will be continually updated on the below page.
Please check
this link
for the latest updates:
We hope you are all safe and well and if you need us we will be here. 💚
VAT Reverse Charge Delayed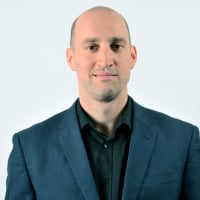 PhilHallAAT
Registered, Moderator, Staff
Posts: 52
On Friday 6 September 2019 the Government confirmed that the introduction of the domestic VAT reverse charge for construction services will be delayed for a period of 12 months until
1 October 2020
.
The VAT reverse charge makes the payment of VAT the responsibility of the customer rather than the supplier, which is an enormous change to the system.
Given the magnitude of the change, the short notice and the general lack of awareness as to what this means in practice, AAT backed the National Federation of Builders and Federation of Master Builders in calling for a delay to its implementation. AAT is therefore very pleased that the Government has taken on board these concerns and agreed to a one-year delay.
Full details about this delay are
available from HMRC here.