Home
›
For AAT student members
›
AQ 2016
›
Professional Diploma in Accounting
›
Business Tax
Current updates regarding coronavirus (Covid-19) and the precautions AAT are taking will be continually updated on the below page.
Please check
this link
for the latest updates:
We hope you are all safe and well and if you need us we will be here. 💚
Treasury Select Committee highlights AAT proposals for Business Rates reform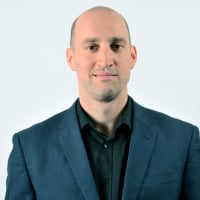 PhilHallAAT
Registered, Moderator, Staff
Posts: 46
Parliament's Treasury Select Committee has this week published a
comprehensive report i
nto Business Rates reform.
The Committee make several recommendations in line with previous AAT proposals and indeed reference AAT recommendations on a number of occasions.
There are some immediate steps that could be taken to improve the current system but longer term, major reform is needed. AAT believes this can only be achieved on a cross-party, consultative basis.
This Parliamentary report, and AAT's views, have generated press coverage in the
accountancy trade press
, regional media in the
East Midlands
and
Wales
and in
small business publications