HOW do you do bookkeeping?
useless
Registered
Posts: 1
New contributor 🐸
Hi everyone,
I'm currently nearing the end of my L3 Cert in Accounting, and have started applying for finance jobs. I seem to be somewhat stuck, because despite completing L2 Accounting and almost all L3 (finished studying one more exam to go) I have no idea HOW to actually do bookkeeping/accounting?
Like I'm applying for entry level jobs (min wage/very low wage) and they all want bookkeeping/accounting experience. Despite doing all these AAT qualifications I don't even feel confident to write 'I have good bookkeeping skills' (or similar) in cover letters or on my CV, because if I sat down in front of a computer and someone said 'OK, here's some stuff, please bookkeep it' I'd have no idea what to do.
The closest thing I could find to an actual explanation, was this YouTube video: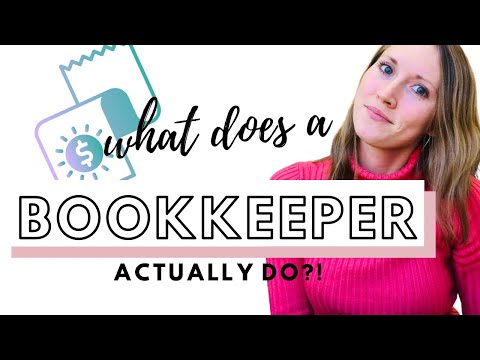 https://m.youtube.com/watch?v=huKlxxXBtso
But the spreadsheets and stuff she shows in the video look quite simple. My household yearly budget spreadsheet which I made myself and do for fun(!) seems on the same level of complexity. Also, she has several folders of receipts, and I feel like in the UK things like this are more digital instead?
I went to get careers advice. I was told to consider an apprenticeship, which seems like a great idea, and I know a few people who did them instead of college/uni and they're all really successful/high earners now. I'm now in my 30's and a single income household and just couldn't make the loss of income, or required hours work. Every single apprenticeship within commutable distance is 12-15k, so to do one would be a large drop in income, extra commuting costs, hours that I couldn't do in the first place, plus I'd be studying for a qualification that I'm about to finish anyway! After a year you're entitled to min wage, but that's still less than now, and for what, ANOTHER year as well?
The other suggestion was to do admin, with the hope of getting some bookkeeping duties, but again I'm not getting anywhere because I don't have a strong admin background.
Other suggestions were volunteering (cannot find any bookkeeping positions, they all want trained accountants lol), an internship (no pay for months), work experience (realistically could do a couple of weeks, but cannot find one anywhere). Even stuff that's posted on my town/surrounding area Facebook jobs page that's things like 'bookkeeper wanted for a couple of days a month' I don't feel I could actually do/or volunteer to do for free/experience, because I don't know HOW to do bookkeeping, and why would they want someone with no experience anyway?
I took on bookeeping/accounting because I thought it'd be something I was good at, and because it would allow me to work mostly from home (or at least hybrid), but I don't know what to do now. My motivation to revise for my final L3 exam has gone because I just don't see the point. It just feels like I've put in all this time, effort, money, sleepless nights, cancelled plans for nothing.
I don't understand how jobs like 'insurance claims handler (no experience required)' can have eight weeks of training (paid for by the company), then be fully remote on a decent entry level wage, but I've spent eighteen months teaching myself accounting, getting qualifications, and I can't even get min wage?
It honestly feels like I've been given a book about internal combustion engines, and am expected to know how to drive a car from it. What is the point in these qualifications honestly when I haven't actually learnt anything useful?
Comments