Full set of AAT Level 2 Osborne Books - Bristol
Hello!
Full set for £75. I offer collection in person (Bristol) or can send over in the post (£75 + £5 for postage).
I have the complete AAT Level 2 set of books from Osborne for sale. These were purchased earlier this year and are almost completely immaculate - only "Bookkeeping Transactions Tutorial" has pencil marks in and these will be removed before selling.
The full list of books are as follows:
Bookkeeping Transactions Tutorial
Bookkeeping Transactions Workbook
Bookkeeping Transactions Wise Guide
Bookkeeping Controls Tutorial
Bookkeeping Controls Workbook
Bookkeeping Controls Wise Guide
Elements of Costing Tutorial
Elements of Costing Workbook
Elements of Costing Wise Guide
Work Effectively in Finance Tutorial
Foundation Certificate Synoptic Workbook
Using Accounting Software Tutorial
Using Accounting Software Workbook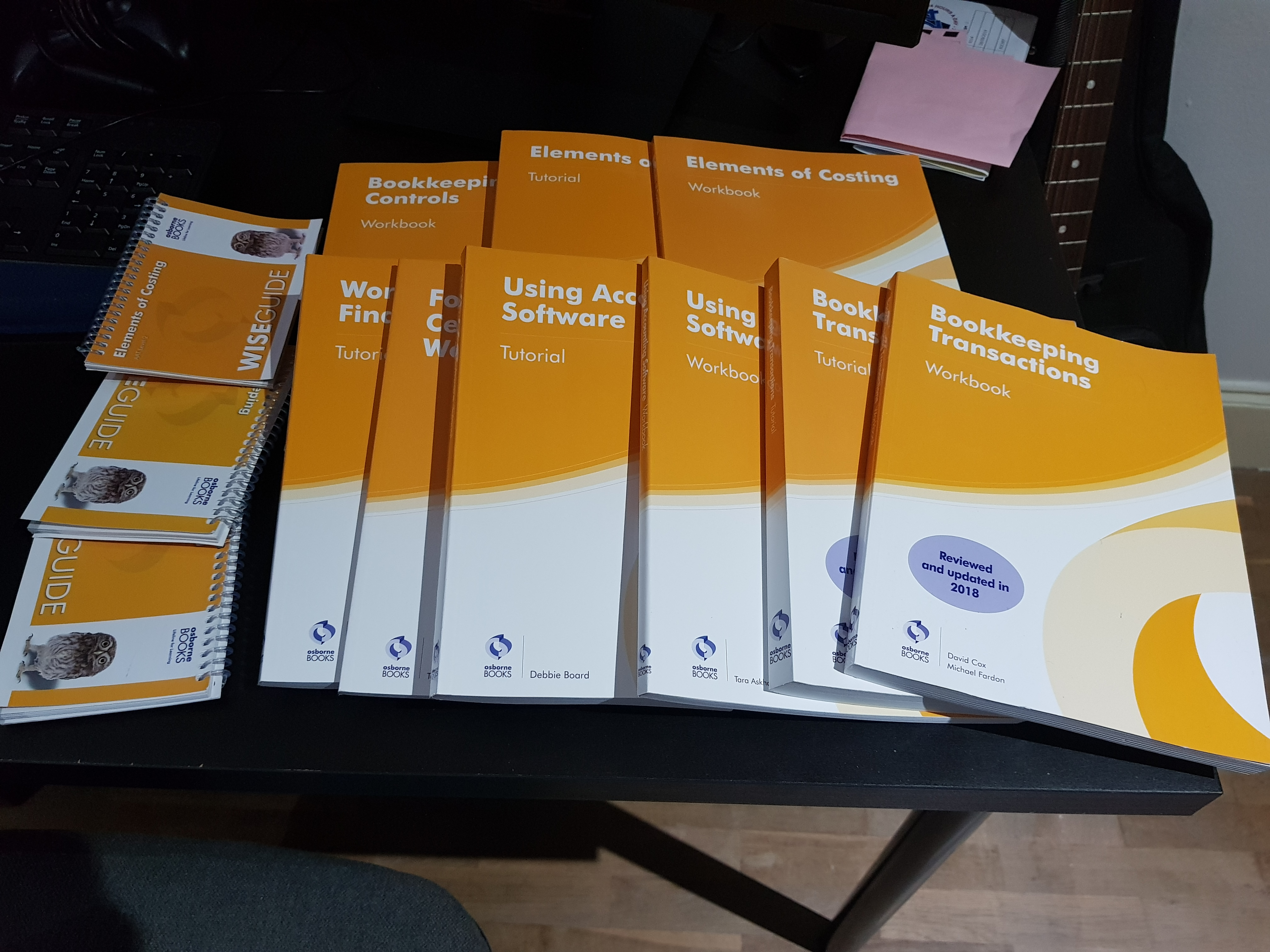 Thank you for reading, please reply or send a private message if you're interested in the above.
Cheers!
Comments