Home
›
For accounting professionals
›
General accounting discussion
Current updates regarding coronavirus (Covid-19) and the precautions AAT are taking will be continually updated on the below page.
Please check
this link
for the latest updates:
We hope you are all safe and well and if you need us we will be here. 💚
Experience for MIP application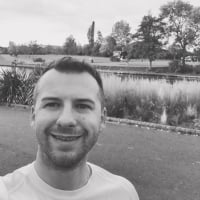 burg
Experienced Mentor
Gloucester
Moderator, FMAAT, AAT Licensed Accountant
Posts: 1,440
Hopefully one of you can spare some time to answer.

When you applied to be an MIP how did you prove/detail your experience.

I have supplied a copy of my CV and some CPD yet I have been asked for more detail for some areas. One area being accounts preperation, which is the majority of my current role and detailed on my CV.

I will be in touch with the AAT tomorrow but just wanted some info from you guys.
Regards,

Burg