AAT Cyber Security Survey Results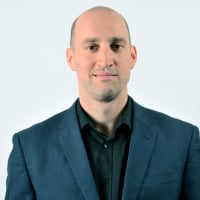 AAT undertook a Cyber Security Survey of its licensed accountants in December 2019.
The survey results helped inform AAT's response to the Department for Digital, Culture, Media & Sport (DCMS) Call for Evidence on Cyber Security Incentives and Regulation.
AAT licensed accountants believe a combination of factors are responsible for ineffective cyber security management in the UK.
Although a lack of understanding was identified as the biggest single issue, almost half of those members surveyed indicated it was a lack of understanding, lack of capacity, lack of commercial rationale and the complexity involved that combined to act as barriers to effective cyber security management.
The AAT Cyber Security Survey also found that 86% of its licensed accountants want AAT to provide help, information, advice and guidance on cyber security.
The information and guidance most wanted by AAT members is how best to identify threats. However, over a quarter want case studies (27%) and one in five (21%) want information on the impact of a cyber incident (reputational damage, financial costs etc).
This is all information that is readily available, but such demand suggests it may not be sufficiently well distributed or
signposted.
The short AAT response to the DCMS review on Cyber Security can be found here:
https://www.aat.org.uk/prod/s3fs-public/assets/Cyber-security-incentives-and-regulation-review-call-for-evidence.pdf