Home
›
For everyone
›
AAT news and announcements
Current updates regarding coronavirus (Covid-19) and the precautions AAT are taking will be continually updated on the below page.
Please check
this link
for the latest updates:
We hope you are all safe and well and if you need us we will be here. 💚
AAT responds to Freeports consultation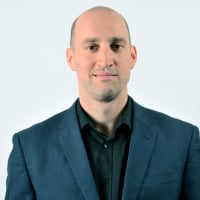 PhilHallAAT
Registered, Moderator, Staff
Posts: 52
Earlier this month, AAT responded to the Department for International Trade consultation on the establishment of up to 10 Freeports in the UK.
Supporters of the policy naturally concentrate on the positives of a perceived increase in investment, regeneration, job creation and innovation.
However, AAT has serious concerns about the money laundering implications of Freeports and has highlighted these in its response.
AAT has also highlighted the example of Luxembourg, a Freeport with strict money laundering controls, as a potential model for the UK to follow to ensure commercial success whilst also guarding against the threat of money laundering.
The consultation response can be read in full here:
https://www.aat.org.uk/about-aat/aat-policy-work